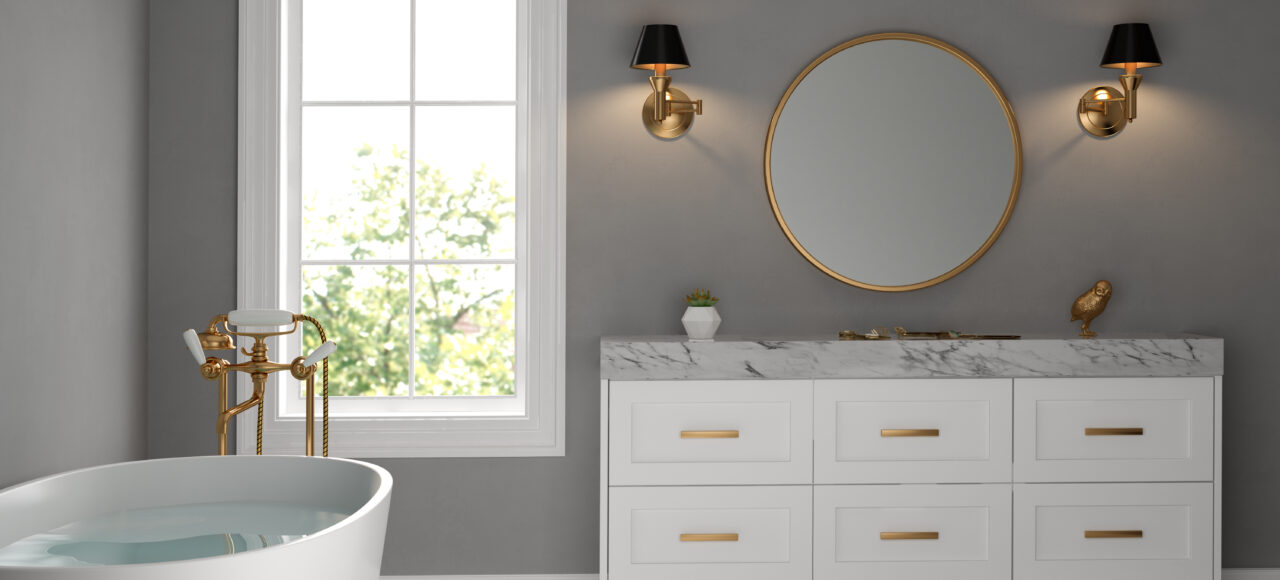 Tile Tales: Exploring the Diversity and Beauty of Ceramic & Porcelain Tiles
In the heart of Katy, TX, at Grand Floors & More, we believe that a floor isn't just the base of your home – it's a canvas waiting to tell a story. For many Houston homes, that story unfolds on ceramic and porcelain tiles. These tiles have been treasured for centuries, not just for their durability but also for their aesthetic appeal. Today, we take a comprehensive journey into the captivating world of ceramic and porcelain tiles, exploring their merits, maintenance, and the myriad of designs that resonate with Houston's unique home aesthetics.
Understanding the Basics: Ceramic and Porcelain
Before diving into the nuances, it's essential to distinguish between ceramic and porcelain tiles:
Ceramic Tiles: These tiles are birthed from a blend of natural clay, sand, and water. Molded to perfection, glazed to shine, and then meticulously fired in a kiln, ceramic tiles are revered for their vast array of colors and designs. They seamlessly fit into various home spaces, from luxurious bathrooms to vibrant kitchen backsplashes.
Porcelain Tiles: While they share kinship with ceramic tiles, porcelain varieties are crafted differently. Fired at escalated temperatures, they emerge denser and less porous. This solidity renders them ideal for areas that experience a lot of footfall and even outdoor expanses.
Durability: Withstanding Houston's Hustle and Bustle
Houston is a bustling city, a melting pot of cultures, and a hub of activities. This vibrancy spills over to our homes. We host, we celebrate, we live! Such homes demand flooring that can match up to this dynamic pace. Tiles, especially ceramic and porcelain, are up for this challenge. Their hardy nature resists wear, tear, chipping, and staining. So, whether it's a Texan summer BBQ party or a cozy winter gathering, these tiles stand unwaveringly beautiful.
Maintenance Made Simple
Time is of the essence in our fast-paced Houston lives. The last thing anyone wants is a floor that demands constant attention and care. Here's where tiles play their trump card. Their maintenance is straightforward:
Daily Care: A gentle sweep to clear dust and debris is usually sufficient.
Weekly Maintenance: Mild mopping using water with a dash of detergent keeps the tiles gleaming.
Dealing with Spills: Be it a splash of wine or dribbles of olive oil, quick blotting followed by a wipe ensures no stains or residue.
H2: The Design Spectrum: Echoing Houston's Spirit
Houston homes are an eclectic blend of the traditional and the contemporary. Thankfully, the design repertoire of tiles is expansive:
Traditional Elegance: Think tiles that mimic the beauty of natural stone or those with classic patterns. They resonate with homes that have an old-world charm.
Modern Chic: Geometric patterns, bold hues, and metallic finishes define this category. Perfect for homes that embrace a contemporary and edgy vibe.
Artistic Flair: These tiles are for those who dare to be different. With hand-painted designs, mosaics, and unique textures, they are artworks in their own right.
The Grand Floors & More Promise
With an ocean of choices out there, selecting the perfect tile might seem daunting. But at Grand Floors & More, we simplify this journey for you. Our experts guide you, offering insights tailored to your home's needs, ensuring that the tiles you choose not only look great but also stand the test of time.
Every tile has a story, a unique tale that it brings to your home. At Grand Floors & More, we're not just selling tiles; we're helping you curate stories. From the exquisite ceramic pieces that remind you of faraway lands to the robust porcelain ones that echo resilience, we have it all. Visit our Katy, TX showroom, and let's craft your unique tile tale together.