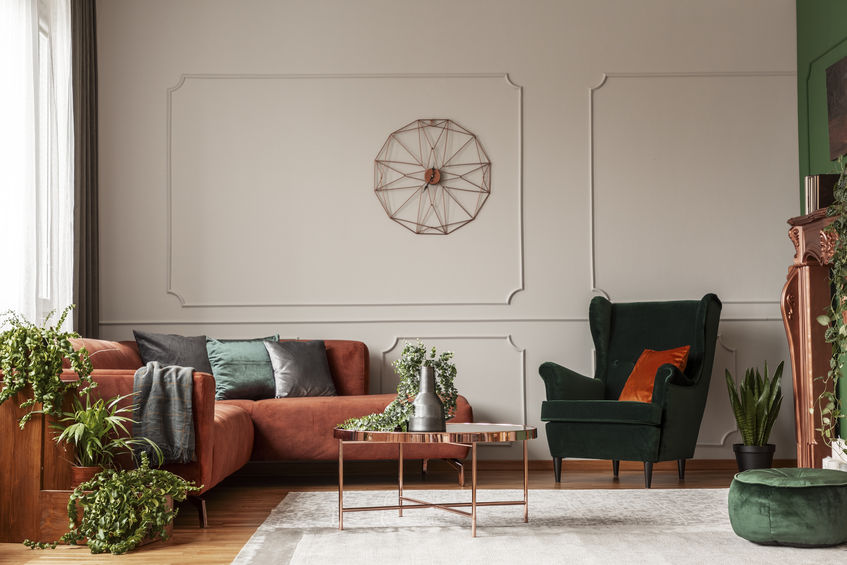 How to Create Your Very Own Design
Creating your own design can be a great way to express yourself. Your home is a blank canvas waiting to be turned into your own personal masterpiece. Everything you choose to add to your home can tailor it more to your unique style. However, just adding everything you love to your home does not necessarily create a theme. There are some key elements you should consider before just going out and buying furniture and dé cor. Some people have a natural eye to creating a balanced space, whereas a majority may have no idea where to start. To help, we listed three things you should take into consideration. Let's take a look!
Where to Start
First, recognize what you have already going for your design. Are you starting from scratch, or do you have some furniture that you plan on incorporating? Even if you are starting from scratch, does your home offer an architectural advantage towards specific design themes. For example, maybe you moved into a countryside home. Perhaps, this may be an incentive to create a rustic or farmhouse style design. On the contrary, maybe you moved into a loft in the city. This element may be a gateway to creating an industrial-themed space or urban-influenced design. If you are starting with furniture, decide what you want to keep. Can you create a design off the existing furniture? Perhaps, you have a blue couch. This couch may be the opportunity to develop a blue-themed living room.
Harmony
Start creating harmony between your design and the room. Just buying your favorite pictures, dé cor, and furniture pieces may not be the best way to harmonize your space. Instead, consider shapes. Maybe your room has a unique circular window. This element may be a significant lead to add more circular dé cor to the room in order to create harmony. Or if your room has striped curtains, consider adding striped throw pillows or wallpaper to the room. This feature can help create a uniform space.
Lighten Up
Let there be light… and lots of it! Few things are more welcoming, refreshing, and appealing to home buyers than a home filled with natural light. Remove heavy draperies and window treatments from the windows then have them professionally cleaned. Install bright light bulbs and open every shade before showings to maximize the amount of lighting your home has to offer.
Make It Your Own
If copying is the greatest form of flattery, consider making this space your own. Do not follow textbook rules on creating an Art Deco space or Minimalist room. Make the design your own. Take pride in what you put in the room. Recognize what every element's purpose is in your space. Try to tailor your design to your specific needs. Perhaps, you love Shabby Chic design but also want to incorporate darker colors. This is your home! Allow yourself to break some rules.
Making your own design can feel stressful at first. You may want to consult a designer or get some of your friends' or family's advice. You can also create a mood board and try to see how your design will flow. Whatever you decide, make the design your own.