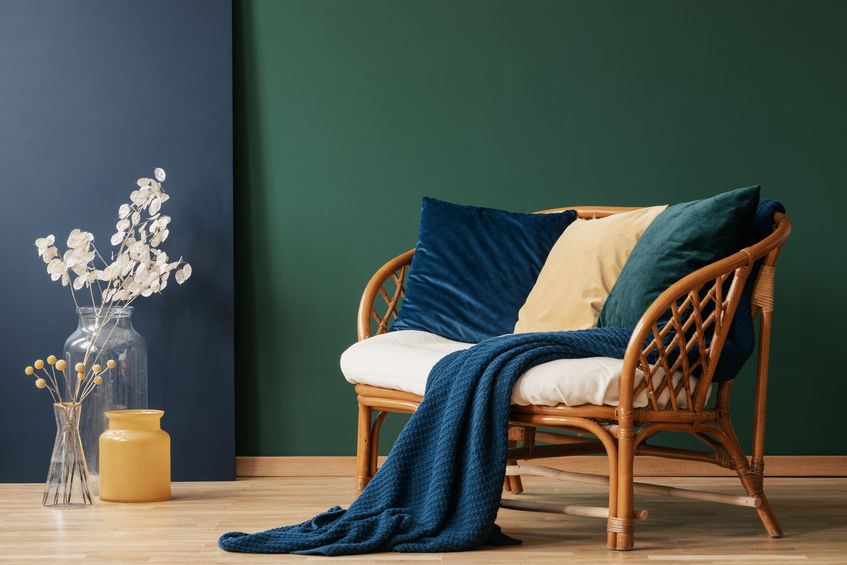 In the constantly evolving world of interior design, we try to gather predictions or insight on where design is heading. We have had two announcements from very renowned companies about their choices for the color of the year. These colors are typically used in marketing, social media, products, and much more. Pantone and Benjamin Moore have both chose two very different colors. However, we now have word of a third color being released as "very trendy." 1stdibs conducted an annual survey with hundreds of interior designers around the world. This survey was to get the most practical insight on what designers are using today in design. You may be surprised to see what they discovered.
Pantone's Color Choice
Pantone color is referred to as the Global Authority of Color. Every year in December, a team of color experts releases what they believe to be a snapshot of the most predominant color for the following year. This chosen color becomes the new color of the year for the upcoming year. This year, 2020, they chose the color Classic Blue. It is a tranquil and passive color that works great in any environment.
Benjamin Moore's Color Choice
For the first time ever, Benjamin Moore has jumped into the game of announcing a color of the year. It is a rosy pink shade called First Light. This color is upbeat with warm undertones to a beige-based color. It is their color that they chose to kickstart the new decade. We will see how influential this company makes this color, making a statement this year, but it is looking very positive already.
1stdibs' Survey Results
So, what did 1stdibs survey unveil? Did they reveal that First Light and/or Classic Blue are what designers are predominantly choosing in their designs? Surprisingly, neither. While both colors were highly ranked in the list, the number one choice by designers around the world was Emerald Green. This vitalizing color brings a sense of the power found in nature into a home with an elegant undertone.
So, what colors are best to add to your design? All three of these colors are very trendy. You can try to incorporate them together or choose your favorite in your own home or business. These stylish colors are great and widely respected, so you honestly cannot go wrong with any of them. Plus, if you want to step out of the neutral color palette and splash some life to your home, you can try these color choices.