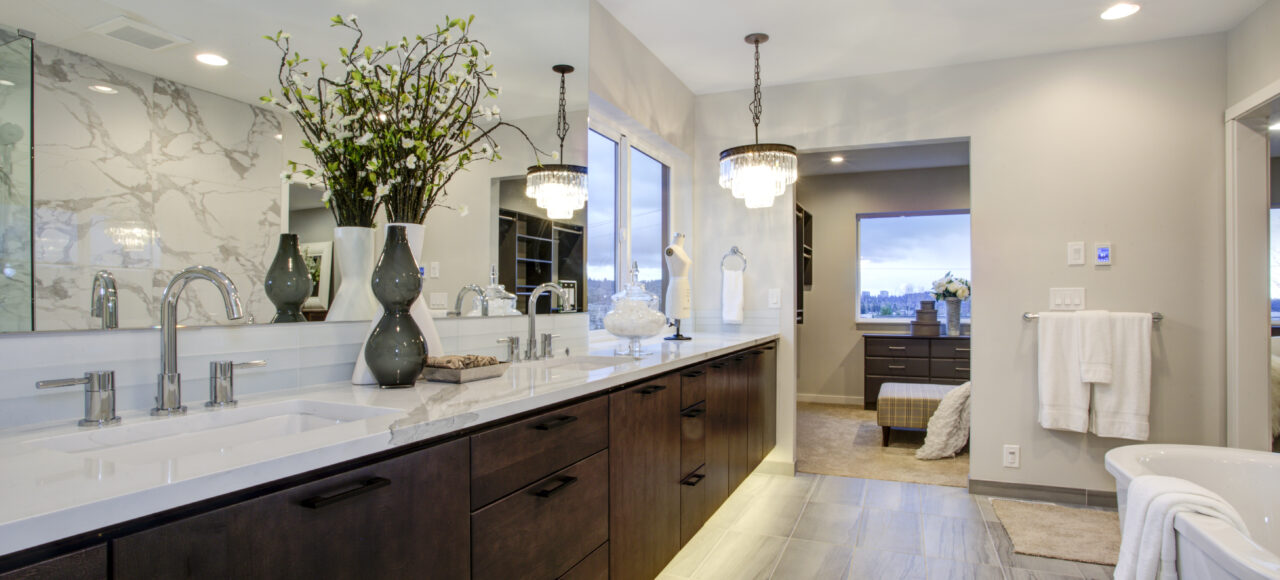 Wood Look Tile: The Timeless Elegance of Natural Wood with the Benefits of Tile
In this blog post, we are excited to explore the world of wood look tile. Known for its ability to seamlessly blend the timeless elegance of natural wood with the durability and low maintenance of tile, wood look tile has become a popular choice among homeowners seeking a versatile and long-lasting flooring solution. Join us as we dive into the key features and benefits of wood look tile, empowering you to make an informed and stylish flooring decision.
Authentic Wood Look: Captivating Beauty
Wood look tile offers the captivating beauty of natural wood, but with the added benefits of tile. Crafted using advanced printing technologies, these tiles replicate the grain patterns, textures, and hues found in real wood. From the warmth of oak to the richness of mahogany and the rustic charm of reclaimed wood, our wide selection of wood look tile allows you to create a space that exudes timeless elegance.
Durability and Resilience: Lasting Performance
One of the standout features of wood look tile is its exceptional durability and resilience. Made from high-quality porcelain or ceramic, these tiles are resistant to scratches, stains, and fading, making them ideal for high-traffic areas such as kitchens, hallways, and entryways. Unlike natural wood, wood look tile is impervious to water, making it a perfect choice for bathrooms or areas prone to moisture.
Easy Maintenance: Effortless Beauty
Wood look tile is renowned for its low maintenance requirements. Unlike natural wood, it doesn't require regular sanding, staining, or refinishing. With wood look tile, a simple sweep or vacuum, along with occasional damp mopping, is all it takes to keep your floors looking pristine. Say goodbye to the extensive upkeep of natural wood and enjoy the beauty of wood look tile with minimal effort.
Versatile Applications: Enhance Any Space
Wood look tile is incredibly versatile, allowing you to create a cohesive and sophisticated look throughout your home. Whether you prefer a traditional, modern, or rustic aesthetic, our wide range of styles, colors, and plank sizes ensures that you can find the perfect fit for your design vision. From living rooms to bedrooms, kitchens to dining areas, wood look tile adds a touch of natural beauty to any space.
Allergy-Friendly and Environmentally Conscious
Wood look tile is an excellent choice for those with allergies or sensitivities. Unlike carpet, it doesn't harbor dust, allergens, or pet dander, making it a hypoallergenic option for a cleaner and healthier home environment. Additionally, wood look tile is an environmentally conscious choice, as it is made from natural materials and requires fewer resources and chemicals compared to the production of natural wood flooring.
Wood look tile seamlessly combines the timeless elegance of natural wood with the durability, low maintenance, and versatility of tile. At Grand Floors & More, we offer an extensive selection of wood look tile options to suit your style preferences and functional needs. Experience the authentic beauty, durability, and easy maintenance that wood look tile provides. Visit our showroom today to explore our collection and let our knowledgeable team guide you toward making the perfect flooring choice. Trust Grand Floors & More to elevate your space with the timeless beauty and long-lasting performance of wood look tile.