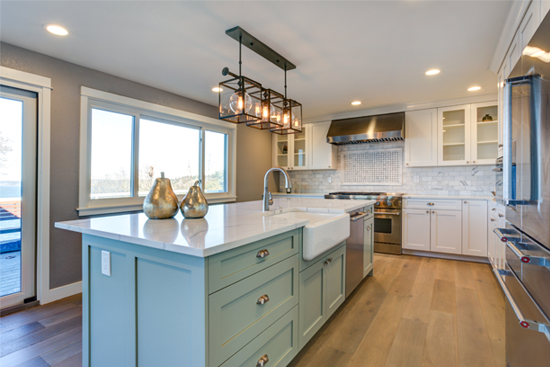 Top Tips for Choosing the Perfect Flooring Contractor in Katy, TX
Are you planning to update your home's flooring in Katy, TX? Selecting the right flooring contractor is a crucial decision that can significantly impact the success of your project. Whether you're interested in installing hardwood, laminate, vinyl, tile, or any other type of flooring, it's essential to work with a reputable and experienced contractor. In this blog post, we'll guide you through the top tips for choosing the perfect flooring contractor in Katy, TX, and why Grand Floors & More is the ideal choice for all your flooring needs.
Years of Experience and Expertise:
When searching for a flooring contractor, prioritize those with extensive experience in the industry. Established contractors like Grand Floors & More have years of hands-on expertise, which translates to exceptional craftsmanship and an in-depth understanding of various flooring materials and installation techniques.
Certifications and Industry Recognition:
Reputable flooring contractors often hold certifications from recognized organizations, demonstrating their commitment to quality and professionalism. Look for certifications from bodies like the National Wood Flooring Association (NWFA) or the Ceramic Tile Education Foundation (CTEF). These certifications are indicators of the contractor's dedication to maintaining high standards.
Positive Customer Reviews:
Customer feedback is an invaluable resource when evaluating flooring contractors. Check online reviews and testimonials from past clients to gain insights into their experiences. A contractor with a history of satisfied customers is more likely to deliver excellent service and results.
Portfolio of Previous Work:
Ask the flooring contractor to provide a portfolio of their previous projects. Examining their work will give you a clear idea of their capabilities and the quality of their installations. A diverse portfolio showcasing different flooring styles and materials is a sign of versatility and adaptability.
Attention to Detail and Communication:
Effective communication and attention to detail are crucial for any successful flooring project. A reliable contractor like Grand Floors & More will take the time to understand your needs, offer professional advice, and keep you informed throughout the process. Their commitment to clear communication ensures that your project runs smoothly from start to finish.
Why Choose Grand Floors & More?
Grand Floors & More is a leading flooring contractor serving Katy, TX, and the surrounding areas. With over two decades of experience in the industry, our team of skilled professionals takes pride in delivering top-notch flooring installations and renovations.
Our experts are certified by recognized organizations, and our numerous positive customer reviews speak to the quality of our work. We have a diverse portfolio that showcases our expertise in handling various flooring materials and styles.
At Grand Floors & More, we believe in transparent communication and outstanding customer service. We work closely with our clients, ensuring that their vision for their home is brought to life with precision and care.
Choosing the perfect flooring contractor in Katy, TX requires careful consideration of experience, certifications, customer reviews, and attention to detail. With Grand Floors & More, you can rest assured that your flooring project is in capable hands. Contact us today and let our experts transform your home with stunning and durable flooring solutions.