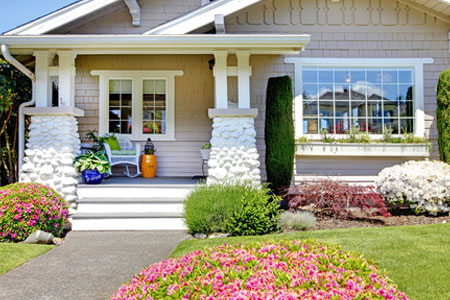 The First Impression Is Everything: Home Staging Tips
Remember the days when all you had to do was polish the floors and make sure the house was spotless before you put a "For Sale" sign in your front yard? Well, times have changed. Nowadays, homeowners are seeking out the help of professional home stagers to prepare their homes for sale. Home staging involves preparing your home for the real estate market by making it appealing to potential buyers. While this is not an entirely new concept, homeowners are taking advanced steps to ensure that their house looks its best before putting it on the market. And if your home has been sitting on the market for some time or you are getting offers way below the asking price, you may want to consider employing some popular home staging techniques:
IMPORTANCE OF HOME STAGING
Just think of the home tours you have been on before you purchased your present home. How many times have you seen a house that probably has potential but you were so distracted by the clutter, tacky furniture and walls that needed to be repainted? No doubt, you were turned off by a visually unappealing house. Let's be honest; potential home buyers are less likely to invest in a property that does not look good. Home staging is necessary because first impressions are everything. You want potential buyers to be able to visualize themselves living your home; therefore, you should make sure that they can see the beauty in your property by making sure it is presented in the right way.
THE FIRST RULE OF HOME STAGING
The first rule in home staging is to grab the attention of buyers at the curb. That means the exterior of your home should be in the best condition possible. It is common to see buyers doing drive-bys on properties that have been listed for sale. Making sure the outside of your home looks excellent is crucial because this is the first thing they will see, and it also sets the tone for the home tour. Here are some tips for making sure that the outside looks just as good as the inside:
Wash down all the windows
Make sure the lawn is free of bikes, toys and other clutter
Mow the lawn and weed the garden
Consider adding some potted plants to make the outside look beautiful
These are just a few ways to ensure that your home is giving the best possible first impression to potential home buyers. Best of luck, and happy selling!