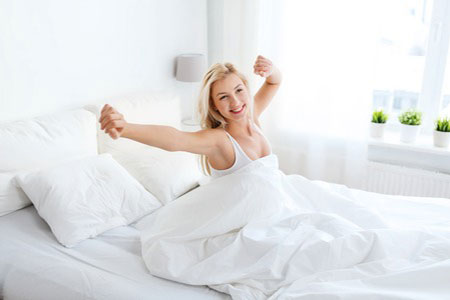 Five Inexpensive Ways to Make Your Bedroom a Comfortable Oasis
Your bedroom should be so much more than just a place to sleep. In fact, it should be your oasis; a place you can retreat to in the midst of chaos. With these budget-friendly ideas, you can turn your bedroom into your own sanctuary without breaking the bank:
Paint the Room a Darker Color
Light colors can make a room feel larger and more open. Darker hues envelop the space making it more intimate. Homeowners find that using a dark hue on the walls creates the perfect space to relax at the end of a long day. Since color has the power to change the mood of any room, you will want to select a color that you really love. Perhaps, you will want to choose a dark neutral color for the wall that you can contrast with colors and add some color to the room through your bedding and accessories.
Adjustable Lighting
Soft lighting is ultimate for cozy living. If overhead lighting is necessary, you will want to invest in an adjustable lighting solution. Consider installing a chandelier with a light dimmer so you can set the right mood by merely adjusting the level of illumination according to your needs.
Layering Rugs
There is nothing that says comfort more than a soft rug. Rugs provide warmth, especially during the colder winter months. Whether you have hardwood floors or wall to wall carpet, be sure to incorporate a couple of area rugs in different shapes and textures to provide that super comfy look we all desire.
Make Your Bed Extra Comfy
Of course, your bedroom cannot be a retreat without a comfortable bed. When creating the ultimate bed, you can never have too many blankets or throws. Use an assortment of blankets in various textures from soft cotton blankets to plush fleece throw. For an added comfort, you can invest in a quality mattress topper–just do not forget the pillows because what is more inviting than a massive pile of cozy pillows?
Create a Reading Nook
Put together your very own reading nook in your bedroom so you can cuddle up and read a book, browse a magazine or just enjoy the view. Forget about building a window seat since this can be costly. Instead, you can form a reading nook with a comfortable chair, a small bookshelf for your books or an elegant side table to hold your reading material and snack.
For more design inspiration, be sure to check out our other Design Perspectives blog posts. Thanks for reading!